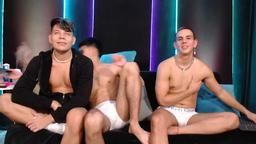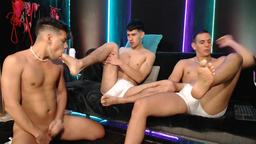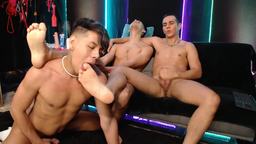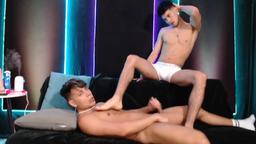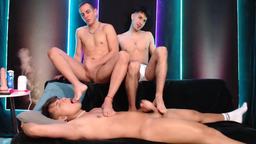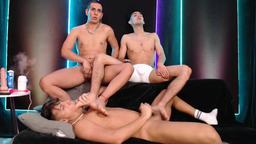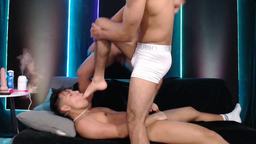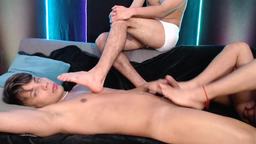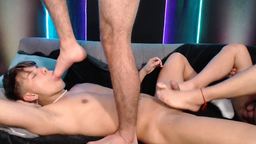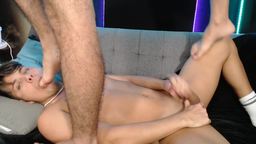 194
100%
Feet Make Me Cum Private Webcam Show
Al & Max & Miko
|
Directed by:
run2mlft
on August 10, 2022
Price:

160 credits

Length:

25:23

Size:

1280 x 720

Bitrate:

2056

File Size:

391.68 Mb
Jerking Off
Cumshots
Foot Fetish
Feet lover sucks and licks then gets mouthfucked by feet until he cums. If you like the video please leave a comment! Remember to add us to your Favorites and turn on the Notifications. See you soon in our room.
n2malefeet
March 6, 2023
"Hot foot play with all three guys. The Top's feet are sexy, and the bottom takes advantage of them. The bottom moves his foot in and out of the bottom's mouth. This excites the bottom so much that he has pre-cum and then the bottom pushes the foot into his mouth because he wants it all and it puts him over the edge and he spills a huge load. Steaming hot video!"
n2malefeet
November 6, 2022
"This threesome is so hot! The scene ended with a huge eruption of cum from Miko whose mouth was filled with the sexy foot of Max like a cock going in and out and then shoving it deep and Miko wanted it all. One of the best cum scenes; very hot to watch. authentic and real. It was as if you were there in the room."
boyfootslave90
August 23, 2022
"I love this video! Lots of hot feet worship! Amazing guys! More like this! ;)"